Developing the markets with drive and innovation
Easy to print:

ETSA Conference press release - English (360.3 KB)

ETSA Conference press release - German (349.3 KB)

ETSA Conference 2015 full report - English (1.6 MB)

ETSA Conference 2015 full report - German (1.6 MB)
12th ETSA Conference in Vienna, 11-12 June, 2015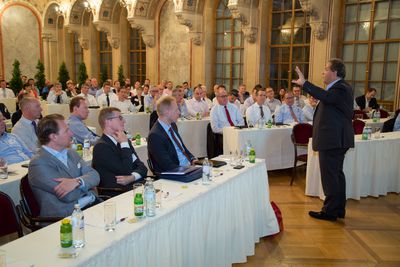 The leading European companies of the textile services industry, their most important suppliers and the industry's national associations gathered on 11th-12th June 2015 for the 12th ETSA conference of the European Textile Service Association. The heavyweights of the industry sent high-ranking officials to represent them. The theme of the conference was that the growth potential is huge, but the pace of market-orientated innovation needs to be significantly increased.
Every two years the European Textile Service Association holds the ETSA conference, bringing the most important European textile service companies, their suppliers and the national textile service associations together. In 2015 over 130 people attended, which was 10% more than the previous record year of 2013 in Berlin. They were representing 23 companies and 5 associations of the industry, along with research institutes. The splendid Ferstel Palais and the city of Vienna offered an impressive historical, as well as inspiring setting for a varied programme.
Increase market potential

The focus of the event was how textile services could increase market share. According to the Deloitte study "Quantifying the Opportunity" published by ETSA in 2014, textile services have achieved a market penetration in Europe of approx. 30%, at €14 billion. It claims that the remaining 70% of the market is not served by textile services. What is required to capture more of the market potential? ETSA Chairman Juha Laurio came straight to the point in his opening speech: "The economy, society, customers and potential customers all change quickly. To enhance our success as a sector, the first thing we need is the willingness and energy for comprehensive changes."
ETSA's activities to increase market success

ETSA Secretary-General Robert Long said, "It is important that we are able to derive stronger arguments from the work carried out by our association which demonstrate the advantages of textile services." ETSA's tasks are networking, lobbying and carrying out studies, to help its members to exploit the markets.
Lobbying is about integrating the expertise and interests of the industry into the norms and standards which characterise the business of textile services. Long gave the example of the standardisation process for PPE provisions such as the new standard for High Visibility Clothing 20471 which was issued in 2013 and the revision of the hygiene management system RABC (Risk Analysis and Biocontamination Control). ISO 15797, which sets out the inspection and testing procedures for the industrial washing of workwear, should also be revised. "This primarily concerns the simplification and greater recognition of realistic conditions in laundries" said Long. We expect a result in 2016.
ETSA studies on sustainability....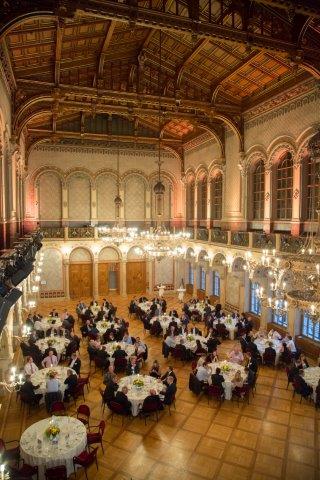 Aisling O'Kane presented some studies and research projects which focussed on sustainability. The carbon footprint for supplying one worker with industrial clothing for one year was calculated and compared. According to the Greenhouse Gas Protocol, a methodology which is used throughout the world, textile services typically generate 46kg of CO2 per year in services for one worker. By comparison, a person travelling by car from Frankfurt to Rome generates a greenhouse effect of 165 kg. ETSA has also developed a carbon footprint calculator and data sheets to help in sales discussions with clients.
Further investigations are planned for 2016, including a comparison of industrial and private laundry with regard to hygiene, and a comparison of consumption of resources in textile services, which will also include data concerning the disposal of textiles after use.
... and on customer expectations

With regard to winning market share from competing distribution channels, a study will be carried out on customer expectations. This will ask existing customers, lost customers and potential customers about their service expectations and the economically vital laundry services. "ETSA's studies and also several studies carried out by the national associations help us to understand customers better," said Robert Long, "and to align textile services more precisely."
The digitisation challenge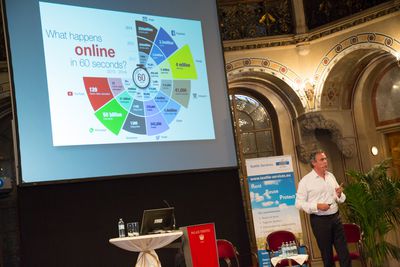 One of the biggest economic and social challenges is the radical change to daily life brought about by the digital revolution. It has gained a significant boost from WIFI and mobile devices. People can be constantly connected to objects and objects connected to each other and communicate in real time. New methods of communication such as Twitter or WhatsApp have conquered the market. Herman Jan Carmiggelt, Dutch consultant on the digital transformation of companies and institutions, feels we are only seeing the beginning of the digital rebuild of social and economic life. "57% cent of consumers who go online today," said Carmiggelt, quoting a study, "clinch a deal at first contact with the supplier." This means that the purchase decision for products and services offered online is made quickly. And the majority of today's working population belongs to a generation which grew up with the internet and mobile phones. "Digitisation is growing exponentially. The potential is enormous, since approximately 98% of things are not yet connected to each other," said Carmiggelt. At the same time, new business models are emerging from digitisation, with the prominent examples being Amazon, Paypal or the taxi service Uber.
Companies need to face up to the digital transformation of their world and transform themselves digitally. There are a number of steps which are necessary, beginning with assimilating the digital state of their customers, passing through the digitisation of the production process and marketing process and ending with a new organisational form for the company, one which reflects its digitisation.
The circular economy challenge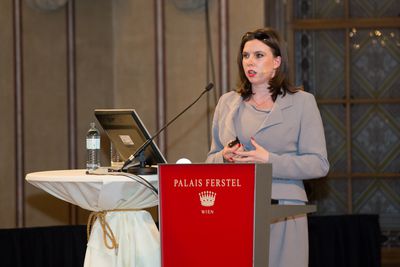 The old model of industrial production, which didn't take into account external effects such as greenhouse gas emissions, has served its time. The circular economy, which integrates manufacturing waste and other external effects into its considerations, is the welfare model of the future and involves new challenges and opportunities. 25 per cent more jobs are expected as a result of the circular economy, said Susan HayesCulleton in her speech on the topic of "Turning competition into business opportunities". The circular economy will be more energy-efficient and encourage recycling, according to HayesCulleton. She reported on outdoor clothing businesses which advise their customers how many resources they could save by not making a purchase, where they can find second-hand products or a repair service.
The globalisation through TTIP challenge

She saw the transatlantic trade agreement TTIP (Transatlantic Trade and Investment Partnership) as an area of opportunities and risks. It depends for example on how the protection of children and young people in the economy, test standards for the flame-spread performance of textiles, or how the properties of technical textiles are harmonised. Overall, this could result in welfare gains for the economy, especially if the harmonisation of standards takes place without reducing safety standards.
The individuality and fashion challenge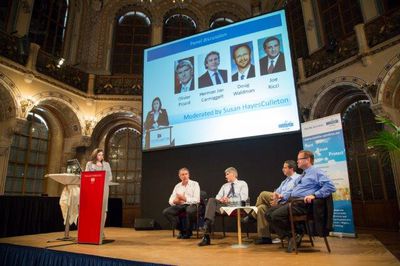 One challenge which is specific to textile services is corporate strategies such as that of Engelbert Strauss, because they emphasise individuality and fashion. Individuality and the need to look good are the fundamental rationale of clothing, according to Susan HayesCulleton, which can be actively used by the textile services industry.
The customer information challenge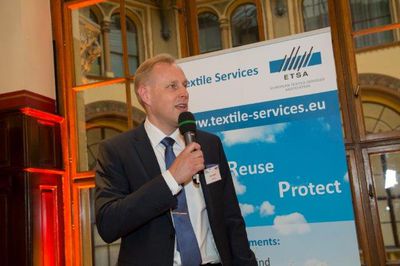 We need to raise potential textile services customer's awareness of what textile services are capable of, e.g the advantages of systematically checking workwear. According to an ETSA study, employers only check the functionality of clothing every once in a while. Furthermore, the checks are generally limited to a visual inspection. On the one hand, this could result in safety hazards, and on the other hand, clothing is often replaced too soon based on visual impressions. Textile services reduce this risk. HayesCulleton quoted the CEO of Rentokil Initial France, Olivier Picard, "Generally, 70% of potential customers do not know enough about what textile services have to offer."
The quality and innovation challenge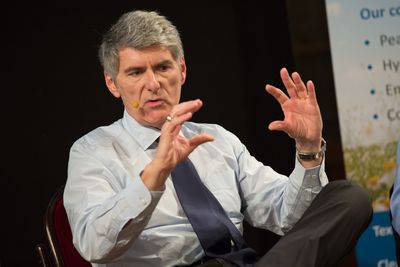 Olivier Picard stated that the opportunities for growth were excellent. He quoted four reasons in particular: (1) outsourcing textile supplies enables customers to concentrate on their core competencies, (2) there are a lot of new rules and standards for hygiene and safety, (3) the ecological advantages of textile services and (4) the cost savings achieved through textile services.
However, the textile service industry does need dynamic change in order to keep up with the pace of change in society and the economy. This is particularly relevant with regard to growing customer needs in terms of quality and innovation. "Maybe our industry is too slow and does not keep up with the increasing quality requirements," said Picard. If the level of quality and innovation does not improve, there is a risk of "reinternalisation and former customers becoming competitors", said Picard.
The customer networking challenge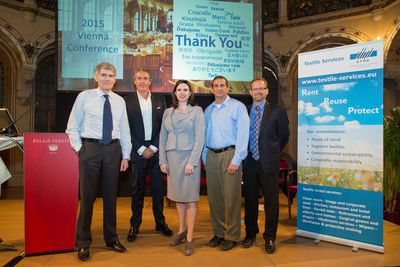 Picard also expanded on the digitisation of all living conditions and changes in communication. He said that the textile services industry had shown that it was innovative and highly technological in its internal organisation of production. "We must be able to apply the same dynamics to reach our customers and society better, and to improve our networks so that we can increase our industry's social contribution," said Picard.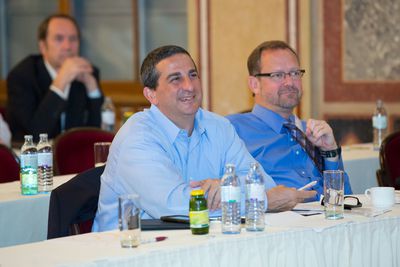 The US perspective
The American textile service association TRSA has also been focussing on the customer potential which has yet to be exploited, although the analysis methods it used were not the same as the ETSA/Deloitte method. The Chairman of TRSA Doug Waldman and CEO Joe Ricci, reported that market exploitation stood at $17.8 billion, 64% of the total market potential of approx. $28 billion. 36% of the potential market was being served by competing distribution channels in the US.
Opportunities and risks for the textile services industry in the USA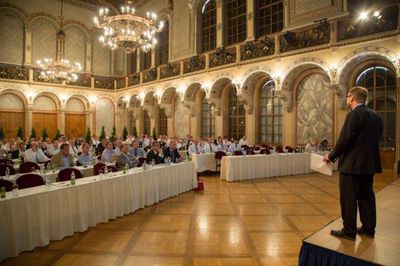 Doug Waldman named the biggest growth risks as (1) a concentrated customer base of a few companies, (2) disposable products, (3) environmental legislation and regulation and (4) rising energy prices. Good growth opportunities can be seen in the hotel industry and restaurant market, as well as in healthcare. However, interesting growth potential, explained Joe Ricci, also lies in add-on businesses, such as hygiene products, washroom services in the broader sense, or other services which are not directly concerned with the care of textiles. The market could be expanded by 1/3 in this way, according to the TRSA.
Commercial customer expectations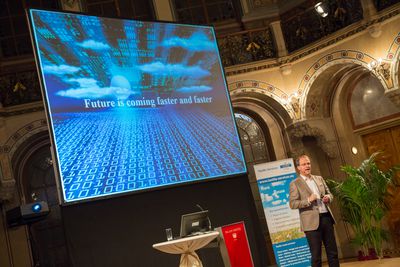 Customer expectations have already been investigated in the USA. ETSA is planning to do this next year in Europe. The commercial expectations in the USA regarding textile services are characterised, amongst others, by the following features:
- Textile services are engaged to procure, take care of and manage workwear in a way that improves cost-efficiency and simplifies organisation;
- Price remains the most important deciding factor, followed by customer service, reliability and quality;
- 58 per cent of companies engaged in textiles services receive feedback which is critical for their customer service;
- 78 per cent of those asked believe that the rental service is cost-effective because the rental fees can be deducted as costs, and the cost of textiles which have disappeared can be eliminated along with other laundry risks;
- 70 per cent of those asked assume that purchasing reusable textiles reduces waste, offers better quality and is ecologically sustainable.
Success requires energy and focus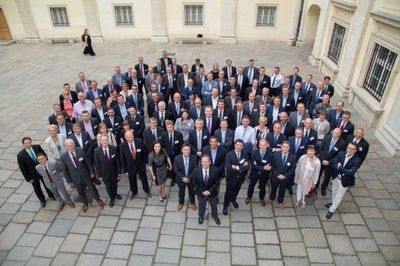 Effective changes in companies need an environment that is filled with concentration and enthusiasm. Without these foundations, many changes will be lost in the day-to-day business. This was the message delivered directly to the conference delegates by Nigel Risner, a motivational and inspirational speaker from Great Britain, who increased the awareness in the room of more preconditions for successful change:
(1) Energy vampires must be eliminated
(2) Changes mean risks and they must be taken
(3) Opportunities must be used because there is rarely a second chance
(4) A partnership approach is the future.
Genetic engineering: success needs talent and hard work

Markus Hengstschläger, Professor of Medical Genetic Engineering in Vienna, emphasised the role of education and training in success. Although the difference between people's genes is only 0.1%, individuality and differing talents do exist. In addition to the minimal difference in the gene sequence, it is hard work developing and using talent. From a genetic engineering perspective, it is therefore important to promote the strengths and not try to remove the weaknesses.
Visit to the laundry at Salesianer Miettex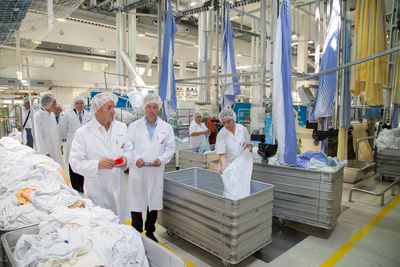 The event was rounded off with a tour of the Salesianer Mietservice plant in Vienna's Neustadt, where a laundry for hospital textiles is operated alongside a clean room and a sterile room. The laundry was built in 1991 and has a capacity of 32 t in a two-shift operation. Approximately 1,800 parcels are processed in the sterile room and approximately 750 uniforms in the clean room. They deliver as far as Tirol. The ETSA conference delegates received a very warm welcome and were shown round the various stages of production.
The trappings of imperial power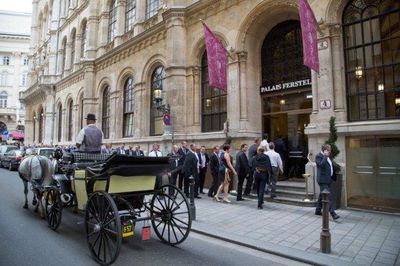 A visit to Vienna's impressive Schatzkammer (Treasury) was also included in the programme, where many imperial and royal power insignias are stored, such as the imperial crown of the Thousand Year Reich. In addition, centuries-old imperial and royal robes were displayed. The workwear of the rulers, as it were.
The next ETSA conference will take place in Paris on 15-16 June, 2017.